Friday, January 19, 2018. New Comics were 2 days ago
Frequently Asked Questions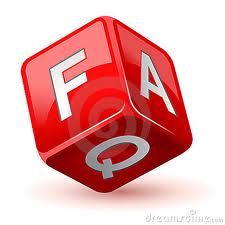 How do I register on the website?
On the top of the website there is a link to register. Simply click the link and fill out the form. You must include a first and last name so that we can set your account up at Legacy. You will then be asked if you would like to link your account to the store. If you link to the store you can place orders as well as subscriptions. All of your order information is gathered by us and we place the order for you. You can now view your account information on our website or at Comixology . If you choose not to link your account no orders will be placed but you can still find a wealth of information about upcoming titles and items available at the store.

Do I also need to register at www.comixology.com?
You can create your Comixology account on our website or at Comixology. Since our site is built around the Comixology technology the same account works on both sites. The first time you login at Legacy Comics you will be asked to link your account to our store. Once that is done we can place all of your orders and subscriptions that you make on our site or at Comixology.
Do I need to Pre-pay for items I subscribe to on the website?
No pre-pay is required for orders placed on the site unless and individual item has a cost greater than $50.00. For individual items with a cost over $50.00 a 50% down payment is required. The balance of the item is due when the item is picked up at the store. We do ask that you pick up your items at least once every 30 days. Items left over 30 days can adversely affect your account.
If I am not a local customer how do I pay for and receive my items?
If you are a non-local customer please email us at info@legacycomics.net prior to placing any orders. All orders placed without full information will be deleted. Make sure to send us your full address and name to us when you register via email. Subscribe and pull any issues you want. Every Wednesday you will receive a pdf report showing exactly what has arrived for you. As soon as you are ready to accept a shipment (at least once a month), let us know by email and we will send you an invoice including the cost of USPS Priority shipping. You can pay by credit card over the phone or we can send you a Paypal request if you prefer. As soon as payment is received your order will ship! Easy as pie. No muss, no fuss.

Do you offer a discount?
Yes we do offer discounts. Once you have 10 active subscriptions on your account you will receive a 10% discount on New Comics.
Once your account is firmly established your discount may be raised to 15% for New Comics.
Teachers, Firefighters and Law Enforcement receive a 10% discount on New Comics.
How often do I need to pick up my ordered items?
We ask that you pick up your items at least once every 30 days. Items left over 30 days can adversely affect your account. After 30 days all discounts are removed from the account and if the items are still not paid for the account is closed.
Will you notify me when my ordered items arrive?
Yes. On Tuesday when our scheduled shipment arrives you will receive a report confirming which items have arrived and are ready to be picked up on Wednesday. You must have an email address on file at Legacy Comics to receive this service. Unfortunately we have too many customers to call each one individually. If you do not provide and email address it will be your responsibility to monitor the contents of your pull box.
How do I search for items on your website?
You can click the link This Week's Comics to look at upcoming releases. Using the powerful Advanced search tool you can search by publisher, week of release and can even narrow your search by item category. Another option is the search bar at the top of the page. For example if you type Superman you will get a listing of everything Superman. If you are looking for Superman #711 simply enter Superman 711 into the search box!
What is the difference between "Pull" and "Subscribe"?
Pull means to order one specific issue. Subscribe means you are going to receive one copy of every issue that releases for that title. Every issue you look at on our website will have both a pull and subscribe button. Press the pull button and you will be ordering that one issue you are viewing. Press subscribe and every issue, including the one you are viewing, that releases for that title will be ordered automatically for you until you cancel or the title ends.
What are variants?
When new titles or important issues are released many times there are alternate covers by differrent artists available for the same issue. Retailers, like Legacy Comics, are able to order these variant covers depending on how many of the original cover we order. For example: For every 100 copies of Justice League #1 we order we may order 1 copy of Justice League #1 Variant A. For every 200 copies we can order one copy of Variant B. Fewer copies of the variant covers are made so they are more collectable and potentially more valuable. When setting up a subscription on our website you are able to view upcoming variants and either pull them individually or subscribe to every variant that comes out for a title. The variant covers we receive are then given out by the date they were ordered. The earliest orders get the variants. Not everyone will get one as not many are ever available and they usually carry a higher then cover price.
Are Annuals included in my subscription?
Annuals are not automatically included in your subscription. If you would like annuals added to your subscription please let us know.

When is the deadline for orders from the current Previews catalog?
All Previews orders for items in the current month are due by the 21st of each month. Any orders placed after that date may arrive after the items release date. Please keep in mind that orders from any current Previews catalog are for items being released 2 months in the future. For example items in the MARCH Previews catalog will be released in May of the same year.
I don't live in your local area. Can you ship items to me?
Yes. We ship items weekly all over the world. Please fill out the website registration information completely and contact us via email prior to your purchase for more information and to check item availability. We ship all domestic orders via USPS Priority. You can request a paypal invoice or we can process your credit card over the telephone if you prefer.
Do you have on hand every item shown on your website?
The website show all of the items that are available for order. If you request an item that is not on hand the item will be placed on order and you will receive an email when the item is ready to be picked up.
Do you have every item listed in the Previews catalog on hand in the store?
No. It would be impossible to keep every Previews item on hand at all times. We do have access to all of the items however and are happy to order any items you are interested in. Please check with us concerning availability prior to placing orders.
Can I purchase digital comics through your website?
Legacy Comics was the first LCS (Local Comic Shop) in the Universe to offer digital comics through a website. We currently have two distinct stores in operation with titles from 52 publishers including Marvel, DC, Image, IDW and many more! The Digital Comic Store offers all titles. DC has its own special place on our site devoted to everything DC and this is where you want to go for all of your DC needs.
Is the game room available to everyone?

Yes. Just call ahead and make sure it is not in use on the day/time you would like it and we will make sure it is ready for you to game your brains out! Currently Wednesday night we record our weekly podcast, Thursday is reserved for movie screenings,Friday-Sunday are reserved for Heroclix, Yu-Gi-Oh and MTG respectively.

If I tie two birds together will they be able to fly?
No. This is a common misconception. Tie two birds together, though they have four wings, they cannot fly.
Jan 2018
PREVIEWS CATALOG
News
Next Week In Comics Podcast for 03/05/14
February 16th, 2014
Recent